 Jekyll Island, GA Jekyll Island, GA Jekyll Island, GA Jekyll Island, GA Jekyll Island, GA Jekyll Island, GA Jekyll Island, GA

JIHA supports island businesses, residents, and visitors through strategic hospitality leadership.
JIHA is a trustworthy voice for island hoteliers and an advocate for visitors and residents of Jekyll Island. By partnering with the Jekyll Island Authority, the Jekyll Island Foundation, regional chambers of commerce, and visitors bureaus, we promote the island as a year-round destination. We are committed to the conservation of the island's precious natural resources, as well as the preservation of the island's value as a unique, historic environment.


Jekyll Island continues to garner national recognition for its unique blend of culture, history, and ecology.
Check out recent rankings in several "Best of" lists!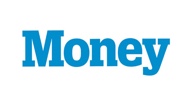 No. 1 of Money magazine's
"20 Best Places to Go in 2022"

TripAdvisor listed Driftwood Beach as
the No. 10 beach in the country for its
2022 Travelers' Choice Awards.
You must live in the present, launch yourself on every wave, find your eternity in each moment.
—Henry David Thoreau JIHA Board of Directors
Claire Moody, Chairman
Paul Hartmann, Vice-Chairman
Jeff Elseser, Treasurer
Bob Ramshaw
Douglas Rucker
Mel Furtado
Rose Meixsel
Stephen Schindel